Shahid Kapoor and Mira Rajput have a good news to share and that will leave you in shock.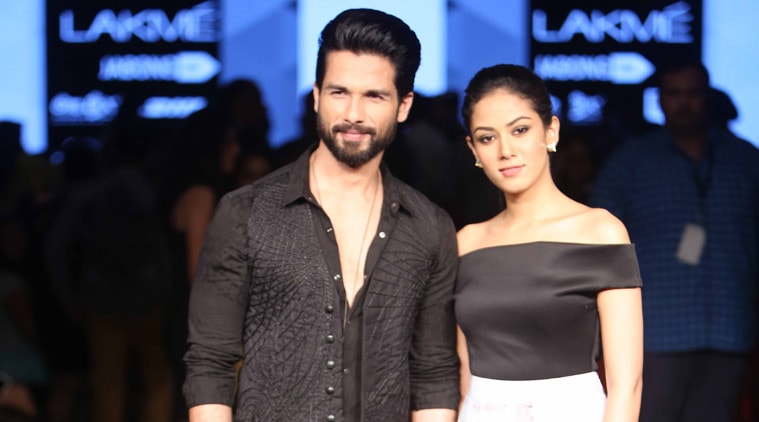 Bollywood celebrities have a charm and glamorous life but the small little happiness matter to them a lot. These stars have thousands of fan following who are always curious to know about their personal life. Punjabi Munda Shahid Kapoor has been in the limelight because of his amazing talent and being one of the most popular actors presently. He has earned all the fame which his hard work over the years in the Film industry.
From recent Udta Punjab hits to Vivah Shahid has rarely not been hit at the Box office. Recently he has been a  lot in talks the sweet gossips of his love life. Mira Rajput is the young lucky girl or to say Shahid is the lucky man an absolutely adorable story. Mira-Shahid had an arranged marriage and are madly in love with each other.
Koffee with Karan season 5 is the couch where they spoke about everything about their marriage and love life not feeling hesitated at all. Mira and Shahid have been so in love with each other despite the fact that Mira is 14 years younger to Shahid. They have welcomed their bundle of joy sometime before. Misha their baby girl is cutest and own a name of both. No wonder she has joined the celebrity baby list this year.
Shahid-Mira revealed that after Misha came in life they have become more close to each other. Daddy Shahid is mad for his daughter never feels like leaving her they have therefore thought of some more happiness in their basket. Misha is the six-month-old toddler now but has so much of fan following on social media which is noted with her first picture with mommy Mira on Instagram.
Here is the adorable picture which will make you smile once for sure.
Buzz of Shahid being the smart father of the adorable baby girl and their talks on the room where wandering all over. At the same time, there was a break down a reveal that Shahid-Mira is planning for their next baby soon which left in shock. Since Misha is not even a year ago and Mira being too young yet felt like a hurry.
The news was a surprise hard to find out a good one or a bad one because it was too early and unpredictable. While Mira wishes that first she is settled with her family her kids they grow up at a certain age where they can handle themselves then she can do whatever she wants to further in her courier. Right now her priority is her husband and her family and they are really super excited.
All we wish them is a Happy Married life ahead.